The Roman Arenas – a Magical Place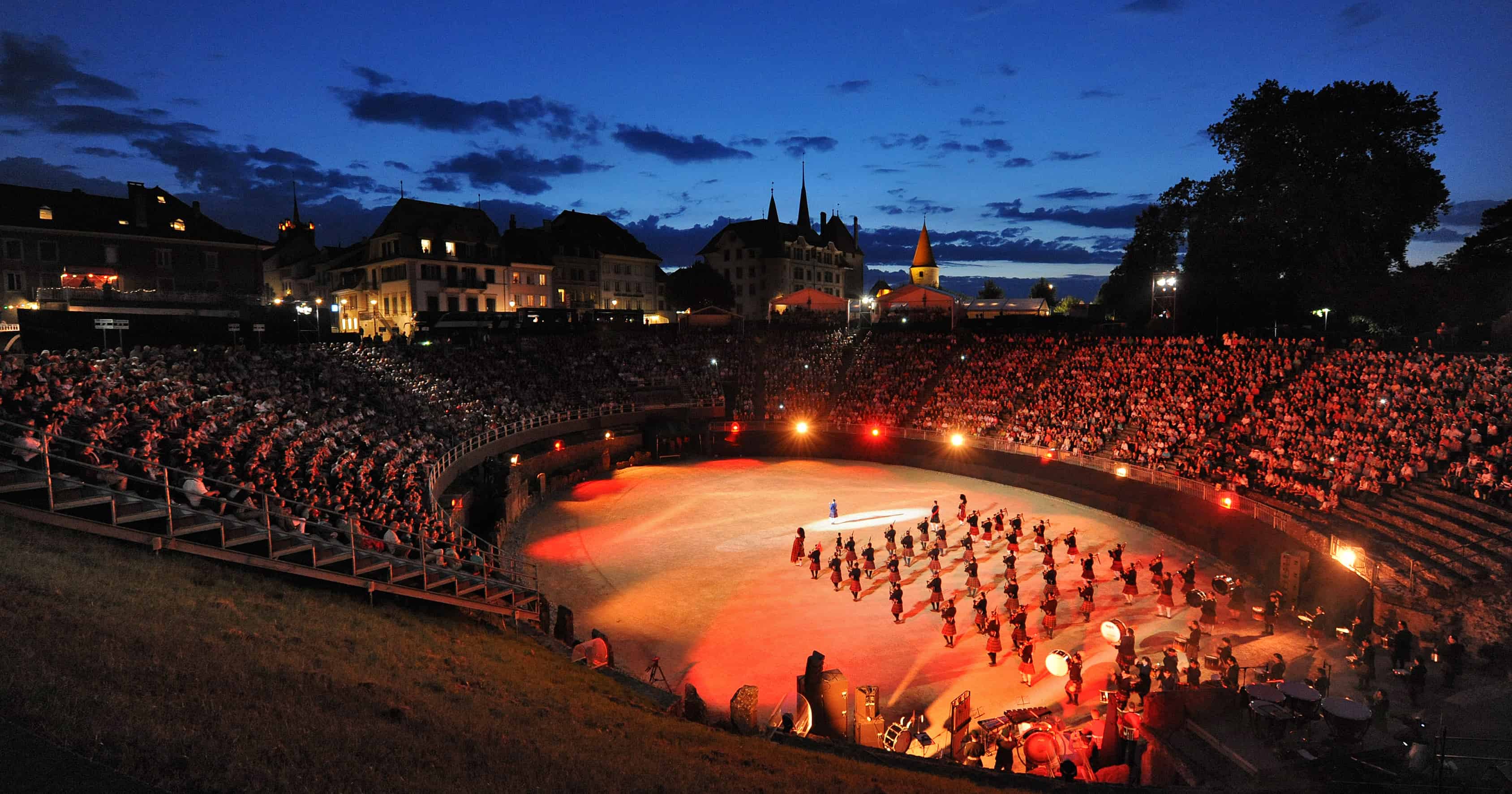 The Avenches Tattoo is held in the magical place of the Avenches Roman Arenas.  The amphitheatre, built in the 1st century, is unique in Switzerland.  It offers an exclusive setting for great cultural and musical performances.
The arenas have a 5,000 seat capacity and there is a perfect view of the show from each and every seat. The acoustics are also superb, no matter where you are seated.